Soft Serve Ice Cream & Frozen Yogurt Machine Rentals
Soft Serve Ice Cream & Frozen Yogurt Machine Rentals - $250.00
Rental Price: $250.00
RENT A SOFT SERVE ICE CREAM MACHINE!
Commercial grade stainless steel
Fast Freeze Times
Can dispense Vanilla, Chocolate, or Strawberry Soft Serve product or try the Frozen Yogurts.
Indoor or outdoor use
Great for Graduation Parties, Kids Parties, Corporate Parties
Weddings, Bridal Showers etc.
$250 for home deliveries
For special events call for a quote.
Product Details
Our high capacity soft serve icecream and frozen yogurt machines are the same that you see in some ice cream or yogurt shop. The difference is that we bring that same great taste of soft serve icecream and yogurt right to your home or next event. Orange County Soft Serve is sure to be a hit at your next party. Your guests will love making their own soft serve cones, sundaes or yogurt dishes. Don't forget to add your favorite toppings!!!
Call today for your softserve machine rental. Servicing Orange County, OC, Los Angeles(LA), San Diego, Inland Empire, Oceanside, Corona, Riverside, Temecula, Murrieta, Lake Elsinore.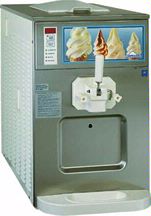 Contact Information for Our Mr. Margarita Locations