Chocolate Fountain Rentals Orange County
Chocolate Fountain Rentals Orange County - $199.00
Rental Price: $199.00
Chocolate Fountain Rentals includes the following:
Medium 27 inch 3 tier Chocolate Fountain
Rated for parties up to 150 guests
Premium Belgian Chocolate (Milk, Dark or White)
Napkins & Bamboo Dipping Skewers
Delivery/Setup & Cleanup
VISIT WWW.CHOCOLATEFOUNTAINDECADENCESITE.COM
FOR MORE DETAILS.........
Product Details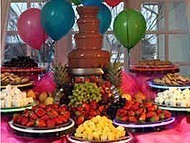 Are You Looking For Something to Make Your Next Special Event Even More Fun, Memorable and Unique?
Chocolate Fountains add that special element of fun and that touch of elegance that will make any special event, gathering or party a unique and memorable one.
Immerse yourself in an indulgent world of chocolate, with the chocolate fountain.
Our chocolate fountain is guaranteed to make an impression no matter what the occasion. From corporate entertaining and lunch events, to parties, celebrations and wedding receptions, the chocolate fountain is the ideal focus to make a good event truly memorable. The chocolate fountain is one of the best ways to savor the chocolate experience: an endless fountain of cascading warm Belgium chocolate.
Visit www.chocolatefountaindecadencesite.com
For more details on the Chocolate Fountains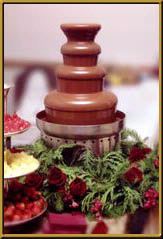 Contact Information for Our Mr. Margarita Locations